Doctors & Staff
Meet the experienced and friendly doctors and staff who make Jasper Eye Associates the leading provider of vision care products and services in Jasper.

Dr. Gilbert M. James
Dr. James received his undergraduate degree from the University of Georgia and graduated from the Southern College of Optometry. He is a member of the American Optometric Association and the Georgia Optometric Association. He is currently the president of the local GOA district.
______________________________________________________________________________________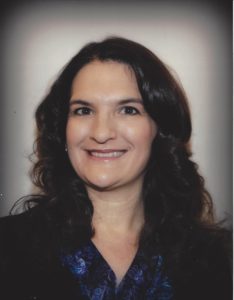 Dr. Rose Darby
Dr. Rose Darby graduated magna cum laude from the University of Kentucky with a degree in Biology. She received her Doctor of Optometry at University of Alabama at Birmingham, graduating with honors. She actively participated in Students in Optometric Service to Humanity by providing eye care to underpriviledged citizens in other countries. In Atlanta, she did an externship at the Atlanta Eye Surgery group, specializing in cornea, cataract, and glaucoma care. Dr. Darby practiced for 13 years in Jacksonville, Florida before settling in North Georgia. She is a member of the Georgia Optometric Association and the American Optometric Association. When not providing eye care, she enjoys camping, fishing, and traveling with her 3 children and husband.
---

Jennifer Holloway LDO, Office Manager
Jennifer is the Licensed Dispensing Optician for Jasper Eye Associates as well as the office manager and finishing lab team leader. She has worked with Doctor James since 1996. In 1999, she became American Board of Optometry certified. In 2002, she obtained certification from the Board of National Contact Lens Examiners. She is also the Extreme North Georgia Vision Source Facilitator.
---

Jeannie Stecovich, Optometric Assistant
Jeannie has been an Optometric Assistant since 1996. She joined Jasper Eye Associates April, 09. Jeannie enjoys spending time with family and friends.
---

Melissa Stoecklein, Board Certified Optician
Melissa is a Board Certified Optician. She has been with Jasper Eye Associates since January of 2005. She is also Dispensary Team Leader. She attended Applachian Technical College in 2000. Melissa enjoys reading, cooking, shopping, and spending time with her husband and their children.
---
Angie Giddens, Optician
Angie joined Jasper Eye in February of 2014, She is one of our Opticians with  over 9 years in the optometry industry.  In her spare time she enjoys reading, going to the movies and spending time with her husband and their two children.
---

Kassie Scott, Optometric Assistant
Kassie is one our Optometric assistant  , she joined our team May 2015. Kassie enjoys spending time with her family.
________________________________________________________________________________________________
Alley Norton, 
Alley joined Jasper Eye Associates in 2017. She helps in all departments of our office, from the front desk to Tech and Optical.
________________________________________________________________________________________________
Elizabeth Aaron, Patient  Relations Specialist
Elizabeth joined Jasper Eye Associates in 2018, She is always excited to great patients and welcome them to our office.  Her favorite time is time spent with her 3 children.